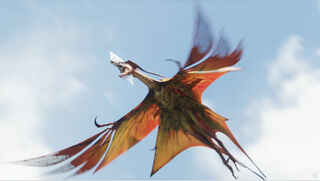 Toruk, meaning "Last Shadow" - a species of airborne predatory animals native to Pandora. Scientifically, it is known as Leonopteryx rex - "flying king lion" from the greek words.
Obviously my latest design is inspired by the great movie
Avatar
. What a beautiful feathery statement necklace - an eye-catcher for sure! It brightens up your black outfit with itself getting even more outstanding.
Necklace chain measures 20" and the feather decadence is approximately 7.5" long.
HK$ 250.00